Welcome to The Azure Residences
Step into hotel style opulence, where all accompanying luxuries await your attention.
We take care of all your essentials
You will get a fully furnished room such as bed, wardrobe, working desk, air-conditioner, and ceiling fan. We also provide tenants with washing machines and a kitchen area.

High Speed Wifi
Bi-monthly Cleaning

Air-Conditioner

Electric & Water Bill Covered (capped)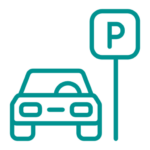 RM100 per month

Regular Maintenance

Fully-Furnished Units

Free Community Events
Pejabat Imigresen Kelana Jaya
Kelana Jaya Medical Center
KMI Taman Desa Medical Centre