Welcome to HighPark Suites
Elevate your lifestyle. Experience exclusive facilities and services at HighPark Suites which situated in the prime location of Kelana Jaya.
We take care of all your essentials
You will get a fully furnished room such as bed, wardrobe, working desk, air-conditioner, and ceiling fan. We also provide tenants with washing machines and a kitchen area.

High Speed Wifi
Bi-monthly Cleaning

Air-Conditioner

Electric & Water Bill Covered (capped)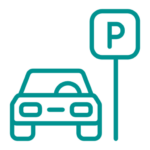 RM150 per month

Regular Maintenance

Fully-Furnished Units

Free Community Events
Pejabat Imigresen Kelana Jaya
Kelana Jaya Medical Center